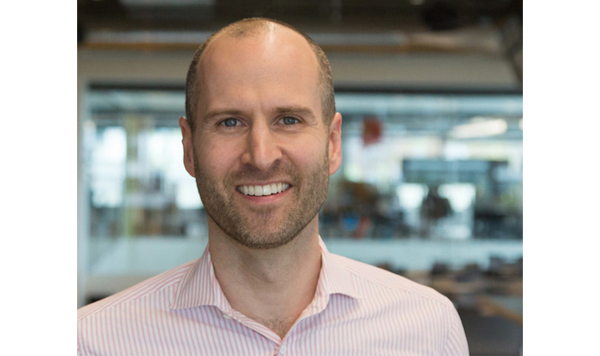 After a rigorous search for the next CEO of Stackery, we are thrilled to welcome Tim Zonca, formerly the Senior Vice President of Worldwide Marketing at Puppet, into the role.
Tim's career spans across engineering, DevOps research, product marketing, strategic alliances, and management; his background in these areas makes him an incredible asset to the next chapter of Stackery's impressive growth. But I am especially impressed with Tim's management style and the cultural addition he will bring to the company; this rare combination of strategic and interpersonal attributes will help to guide our company to new heights.
Stackery's dynamic, caring, and hardworking people are our greatest strength — I'm thrilled today to call Tim a leader of the team.
Below, please find our official press release of this fantastic news and join me in welcoming Tim to Stackery!
---
Serverless Acceleration Company Stackery Welcomes Tim Zonca, Former Puppet Executive, As Its New CEO
Serverless workflow software company Stackery today announced that its Board of Directors has appointed Tim Zonca as Chief Executive Officer and a member of the Board of Directors. He will assume his duties as Stackery's CEO on September 23.
Zonca previously served as Senior Vice President of Worldwide Marketing for Puppet where he expanded global demand for Puppet's product portfolio, led the team behind the world's largest set of DevOps research, and spearheaded alliances with global technology partners and cloud service providers such as Amazon Web Services, Google, and Microsoft.
"As enterprises digitize their businesses they are quickly realizing the benefits of serverless for speeding time to market, removing maintenance burdens, and scaling seamlessly. The Stackery team has done a brilliant job empowering developers to take advantage of serverless —— tackling common cloud development problems, and doing it with fantastic usability," said Tim Zonca. "I am honored to work with Stackery and our partners to lead the next phase of cloud and serverless adoption around the world."
"Tim has demonstrated exceptional leadership abilities during his tenure at Puppet, where he was crucial to the organization's continued global growth," said Diane Fraiman, Voyager Capital Partner and Stackery Board Member. "We're honored to have an executive of his caliber take the helm and continue Stackery's momentum as the leading serverless platform for enterprises that seek to stay ahead of the curve."
The company has seen record growth this year with a 350% increase in weekly users in more than 50 countries, and more than 1,000 installs of its Visual Studio Code plugin within three months of availability. It is being adopted by a growing portfolio of enterprise customers such as Masterstream Telecom and Benefit Cosmetics to support digital transformation projects, and is expanding its reach to channel partners and system integrators like 352 and Ikon Integration.
Stackery makes building and running serverless applications on Amazon Web Services developer-friendly through the use of familiar workflows and guardrails. With Stackery Professional on the AWS Marketplace, teams are able to scale serverless development without operational bottlenecks or risking manual errors to the choreography required to run serverless applications in production. For individual developers, Stackery's free CloudLocal tool extends existing AWS tools to debug and develop any Lambda locally, in any language or framework, against live cloud resources and permissions with any integrated development framework (IDE).