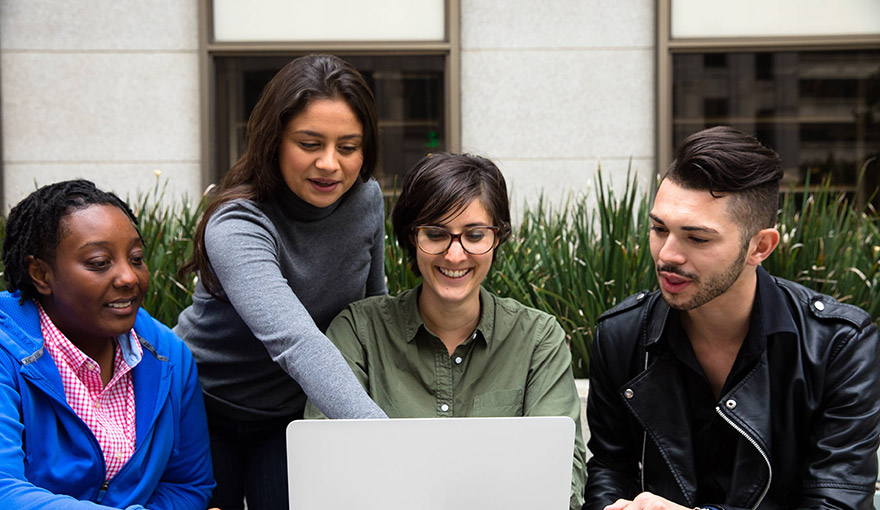 A few months ago, I was invited to be a part of a documentary - The Chasing Grace Project. The project exists to raise awareness around the presence of women in tech, because the truth is, you can't be what you can't see. I certainly didn't start my career in tech, and it was a transition that didn't feel accessible until I started to meet people who were in that space.
Since then, I've volunteered with PDX Women in Tech and Techfest NW, worked at multiple tech companies, and met countless people in this industry who've changed my entire life for the better both professionally and personally.
I guess you could say supporting more women entering tech is something I'm passionate about.
So when my last company, Reflect, was acquired by Puppet, there was no question about what my priorities would be while looking for my next position. After being offered some incredible positions at incredible companies, I stayed connected to what I wanted in the next company I joined. Above all, I knew I wanted the following three things:
A Smaller Team
The people hired at the beginning set the tone for the rest of a company's growth, and growing remarkable company cultures is something I love doing.
A Place Where I Can Grow and Feel Respected
I value leadership that supports personal growth as much as what you can do for them right now. The first two leaders that I worked with in Tech challenged me to learn what I didn't know yet. Even things like learning to write a bit of code or filing bug tickets after testing a product update. I had never been in an environment that unquestionably supported me in the process of pushing those boundaries to go from "a person who does not X" to "a person who does X". The feeling was exhilarating and I now know that I need this in order to be successful.
A Company That Supports Diversity and Inclusion
Now, that last one can be sticky. We all know there are more than a few companies out there, run mostly by men, who treat diversity as a number they need to hit on their spreadsheet. It's not about changing the statistics or opportunities long-term for them - it's one more reason to say, "Look at me!". Because the thing is, it's hard to build a diverse team if it's not diverse from the start. We see companies struggling to keep female talent for a reason. Women leave tech at twice the rate of men.
So I'm more than a little wary of companies that claim inclusive policies, especially if it's a new initiative for an older company. I had three phenomenal opportunities, and there was no way I could say no to Stackery. Why?
Stackery was a team of 10 when I started - including four women of which three were engineers. That number spoke volumes to me, because it meant not only did they prove they valued diversity from day one, but it meant it was possible from day one.
They were taking inclusivity seriously, doing the right thing from the start. They didn't make excuses. They didn't just hire their friends. It was a concentrated effort to have a diverse team from day one. While I love every team I've been on and love the people I've worked with, Stackery's commitment to inclusive hiring practices says something to me about them as leaders.
The reality is, the employees who are there early on are the ones who will lead the way, especially regarding culture. Being able to walk in and know that I wouldn't have to fight to have an opinion or be compensated fairly was validating. I felt like I would have real support from the get go, and that's exactly what's happened.
So to all the companies who say, "But we didn't get any women applicants" or "We couldn't find any women who were qualified", I say this - You're not looking hard enough.
I challenge you to post your job postings on sites geared for diversity, to work with code schools who prioritize women, to create a culture that is actually inclusive and not simply stating that it is important to you.
So far, Stackery has been amazing. I'm learning a ton, work/life balance isn't something that just gets mentioned in a job posting, and everyone's doors are opened. I look forward to continuing to grow with this humble, talented team.